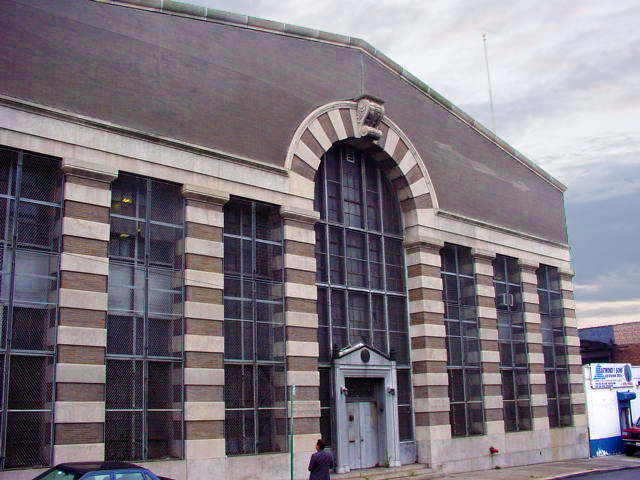 Bronx and Manhattan Grit Chambers
The Wards Island Water Pollution Control Plant's Bronx and Manhattan Grit Chambers are central components of the New York City Department of Environmental Protection's (DEP) wastewater treatment operations. Constructed in the 1930s, the Grit Chambers handle millions of gallons of sewage each day, 365 days a year.
Over the years, from non-stop use and exposure to the elements, many of the masonry surfaces on each building had begun to deteriorate and required restoration and repointing. In addition, to accommodate changing environmental regulatory demands, it became necessary to rethink the plant's processing systems and power supply systems. After carefully examining their options, the New Your City DEP embarked on a comprehensive upgrade and restoration initiative.
Working in concert Frontier-Kemper Constructors, Inc., Durr Mechanical Construction, Perini Corporation, and Hazen and Sawyer, Graciano began work on the project, which involved construction of several new structures, additions to existing facilities, and restoration of exterior and interior surfaces on the landmark buildings. New structures include housings for two electrical substations and a froth-control building. Additions to existing buildings include a new boiler house facility and a residual handling building.
Graciano's responsibilities on the assignment included general masonry restoration, cleaning and repair, extensive reconstruction of parapets, resetting of coping materials, and replacement of several three-story windows that were installed when the buildings were built nearly 70 years ago. The assignment also entailed matching of bond patterns, colors and textures, installation of pre-cast lintels — including complex circular lintels that will border several sets of round louvers, and replacement of damaged structural glazed facing tiles that line the interior of the buildings.