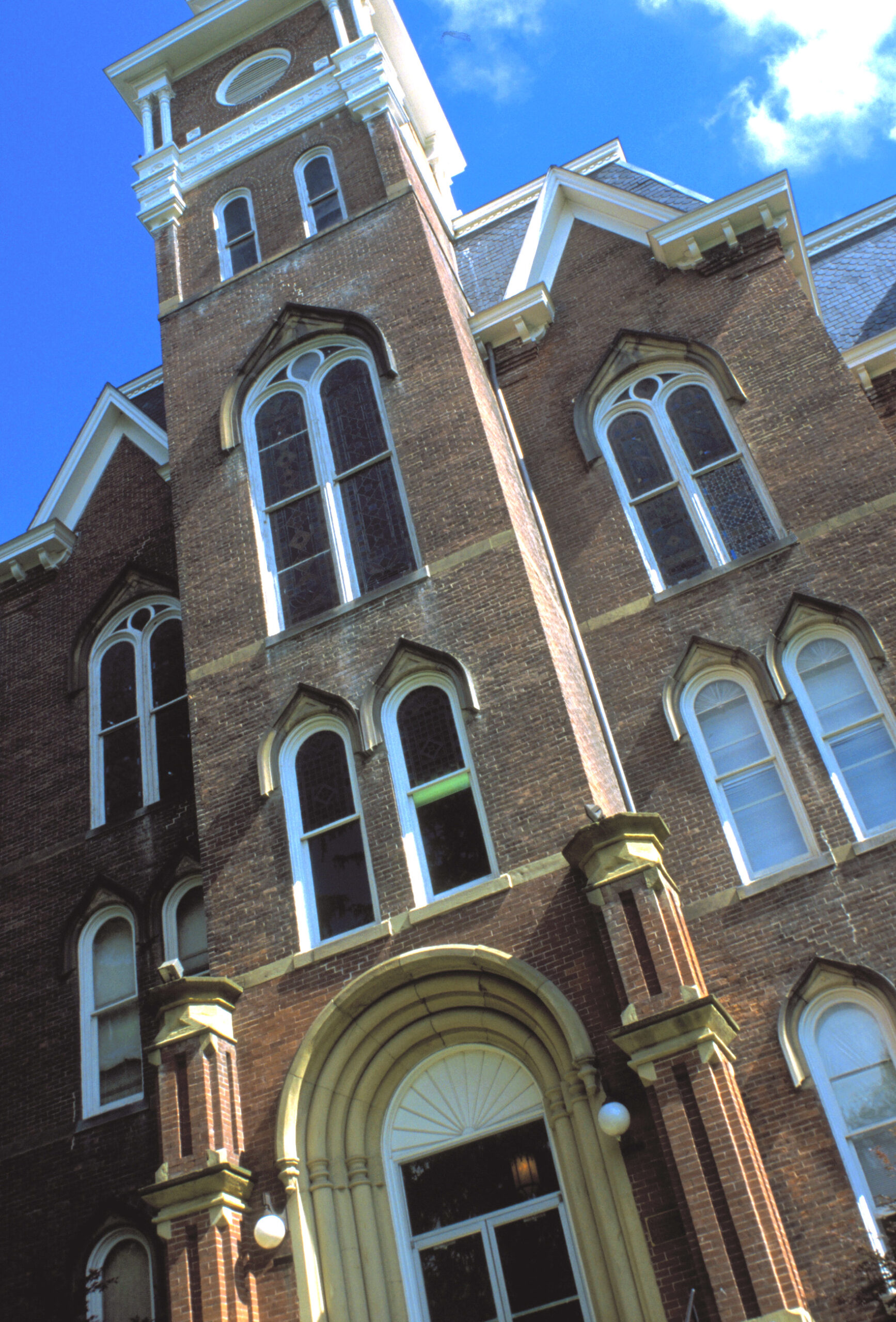 Graciano Corporation, specialists in masonry and concrete restoration, beautification and structural repair, served as the prime masonry contractor in the renovation of Miller Hall.
Since its construction in the late 1800s, Miller Hall has been the focal point of the Waynesburg College campus. But over the years, this grand building had fallen on hard times–mortar was deteriorating rapidly, decades of grime had built up and, despite a new roof, water infiltration continued to be a problem.
The renovation of such a masterpiece demands the highest degree of expertise, precision and care. Also, since Miller Hall is in the National Register of Historic Places, all work must be done according to Secretary of Interior standards.
"All registered buildings present unique challenges," said Richard Glance of Glance and Associates, Architecture and Planning, who oversaw the project. "First you need to understand how the building was put together. Then you have to take care to do no harm in making the repairs. You need craftsmen who have the skills and the patience to do the job right."
Graciano masonry experts first did a careful mortar analysis. Then they raked and pointed all mortar joints, cleaned the stone and, where it was particularly deteriorated, applied a special material to build up the stone to match its original profile. Finally, to protect the building from further damage, they applied a clear, penetrating breathable sealer to all masonry.