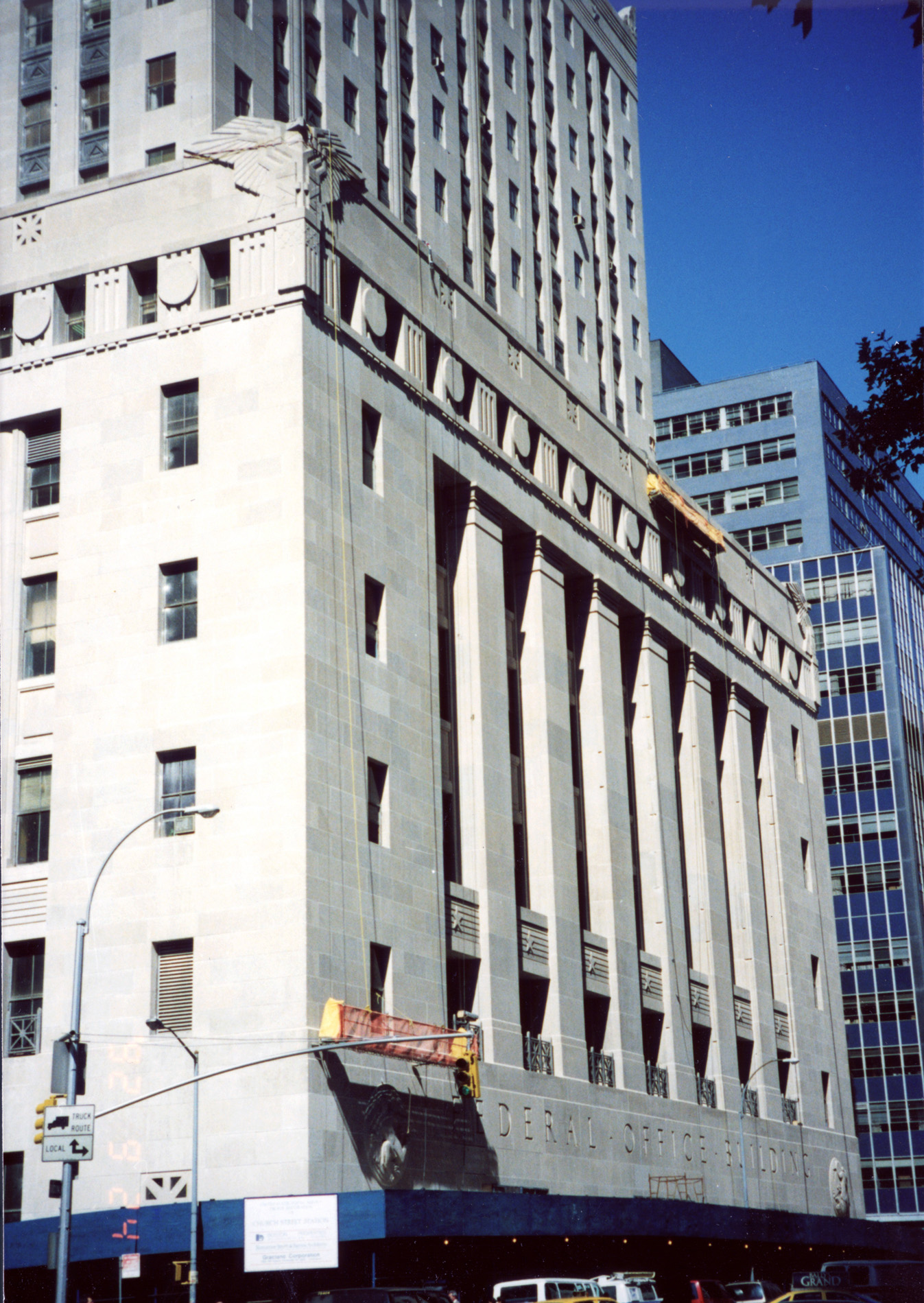 Built in 1935, this Federalist-style, 15-story building is listed in the National Historic Register. As is typical with Federalist architecture, it features distinctive limestone construction, granite base, decorative stonework eagles perched atop upper floor cornices, and articulated vertical cast aluminum spandrels and stars.
First Restoration: In 1994, working in a very congested Downtown Manhattan area, Graciano completely restored the exterior of this building, following strict historic landmark guidelines and the company's own exacting standards. The 18-month project was "a good example of how a private sector company can successfully meet the challenges of a public sector project—and still come in below budget," according to David W. Bellman of Boston Properties.
The project involved complete exterior renovation, including:
Assessment of level of deterioration
Repair/replacement of damaged stones
Restoration of façade, including replacement of 6' x 9.5' x 10' grille stone
Restoration/replacement of aluminum
Repair of casement windows
Cleaning of exterior trim around doors and windows

Second Restoration: In 2002, Graciano was called upon again to repair damage caused by the September 11, 2001 disaster at the adjacent World Trade Center. On that tragic day, falling debris from the building at Seven World Trade Center caused significant damage to the adjacent 90 Church Street. Graciano was contracted to repair the damage on West Broadway side of the building. The 2002 project involved replacement of 50 large stones.