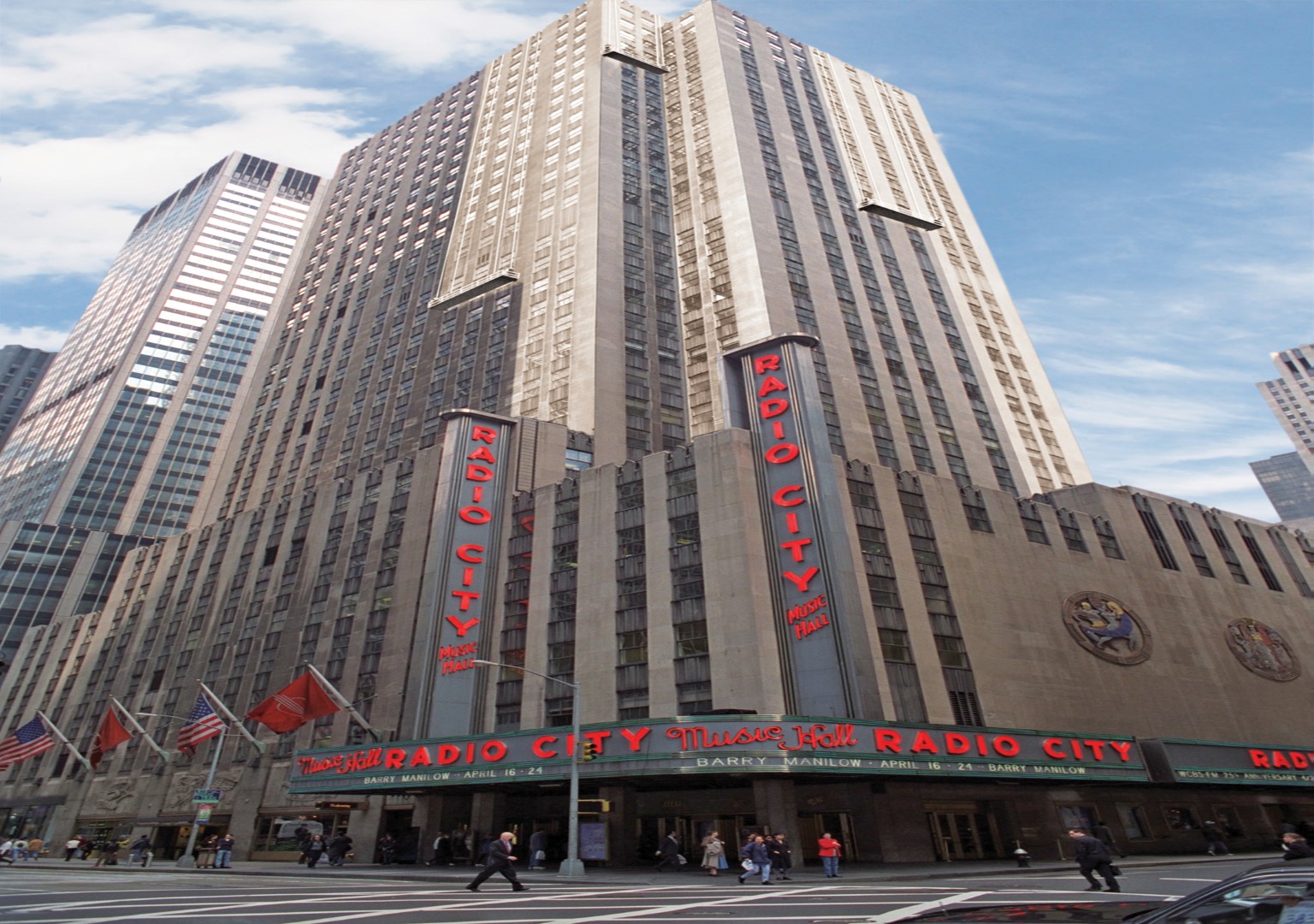 Graciano Corporation was selected to revitalize a well-known part of the New York City skyline—Rockefeller Center. Built during the Depression (1929), Rockefeller Center is actually a complex of a dozen buildings, including the famous 60-story General Electric Building. Rockefeller Center, a premier example of Art Deco architecture, is constructed in Indiana limestone, an elegant and beautiful building material noted for its durability and fire resistance.
Graciano specialists in structural repair, historic restoration and exterior cleaning began the $2.4 million project in the summer of 1996. In all, the project represented the cleaning and repair of over 2,500,000 sq. ft. of building facade. Much of the work was done at night to avoid interrupting commerce at the busy site.
The Vice President/General Manager stated. "After researching a variety of alternative cleaning methods, we decided upon using filtered water saturation, a method approved by the New York City Landmarks Commission.
Graciano's craftsmen also removed old mortar, repointed, recaulked and carefully repaired and replaced damaged stones using a variety of state-of-the-art restoration techniques.
"One of the biggest challenges," according to Glenn Foglio, President of Graciano, "has been the full and partial replacement of damaged limestone."