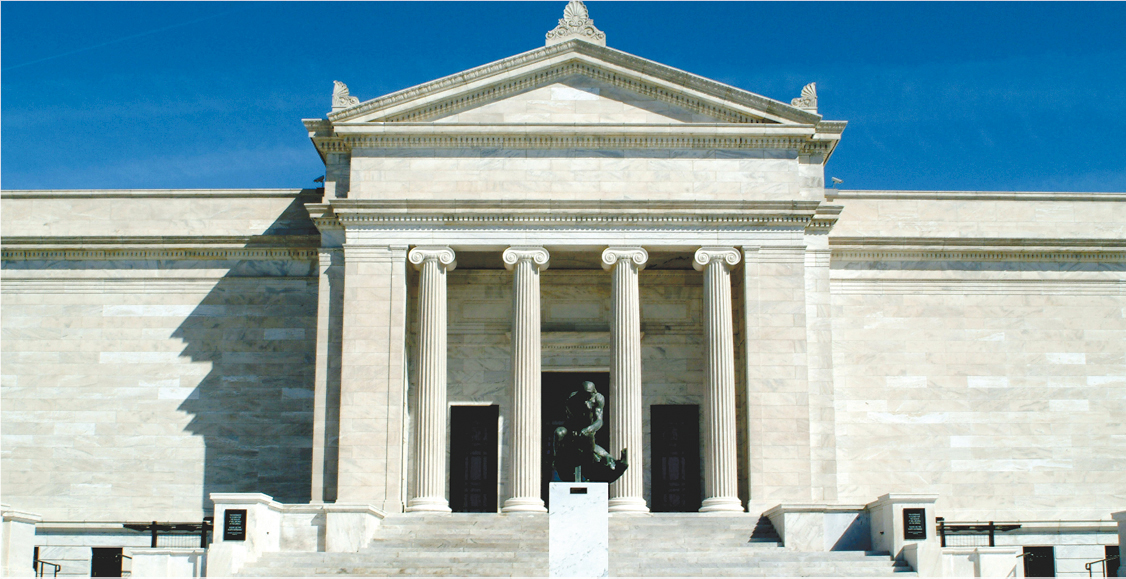 The Cleveland Museum of Art, designed by Cleveland Architects Hubbell and Benes, opened to the public in 1916. While there have been several additions, this original building, made of white Georgia marble, still stands as an excellent example of neoclassic design.
As masonry contractor for the Cleveland Museum of Art, Graciano cleaned the entire building, pointed, replaced marble, patched, installed Dutchman, restored bronze work, installed storm windows and bird netting, and installed lead caps on all architectural features that protrude skyward, such as water tables, cornices and drip edges.
The museum was handled with special care, as Project Manager Dave Sinclair explained: "In restoring and preserving a historic landmark such as this, the architect's guidelines must be followed precisely, many samples of building materials are required, and because the structure is made of marble, a stone that is somewhat soft, great care must be taken not to harm it, especially during cutting and pointing of the mortar joints."
Randy Von Ryan, architect for the museum, echoed these concerns, noting the particular challenges of restoring a museum building. "You have to be as delicate as possible with the materials-not to damage or over-clean the stone and to protect the bronze work. It's also crucial to make the exterior walls as airtight as possible and to monitor the galleries to ensure there is no water infiltration: there are valuable works of art behind those walls."
"We chose Graciano because of their experience and credentials," Von Ryan notes, "and also because of their performance on the Rhode Island State House, which is very similar to the Cleveland Museum of Art both in its Greek Revival style and its Georgia marble construction." Graciano received the International Masonry Institute's 2002 Golden Trowel Award for Significant Achievement in Presevation/Conservation for a Project over $5 Million.