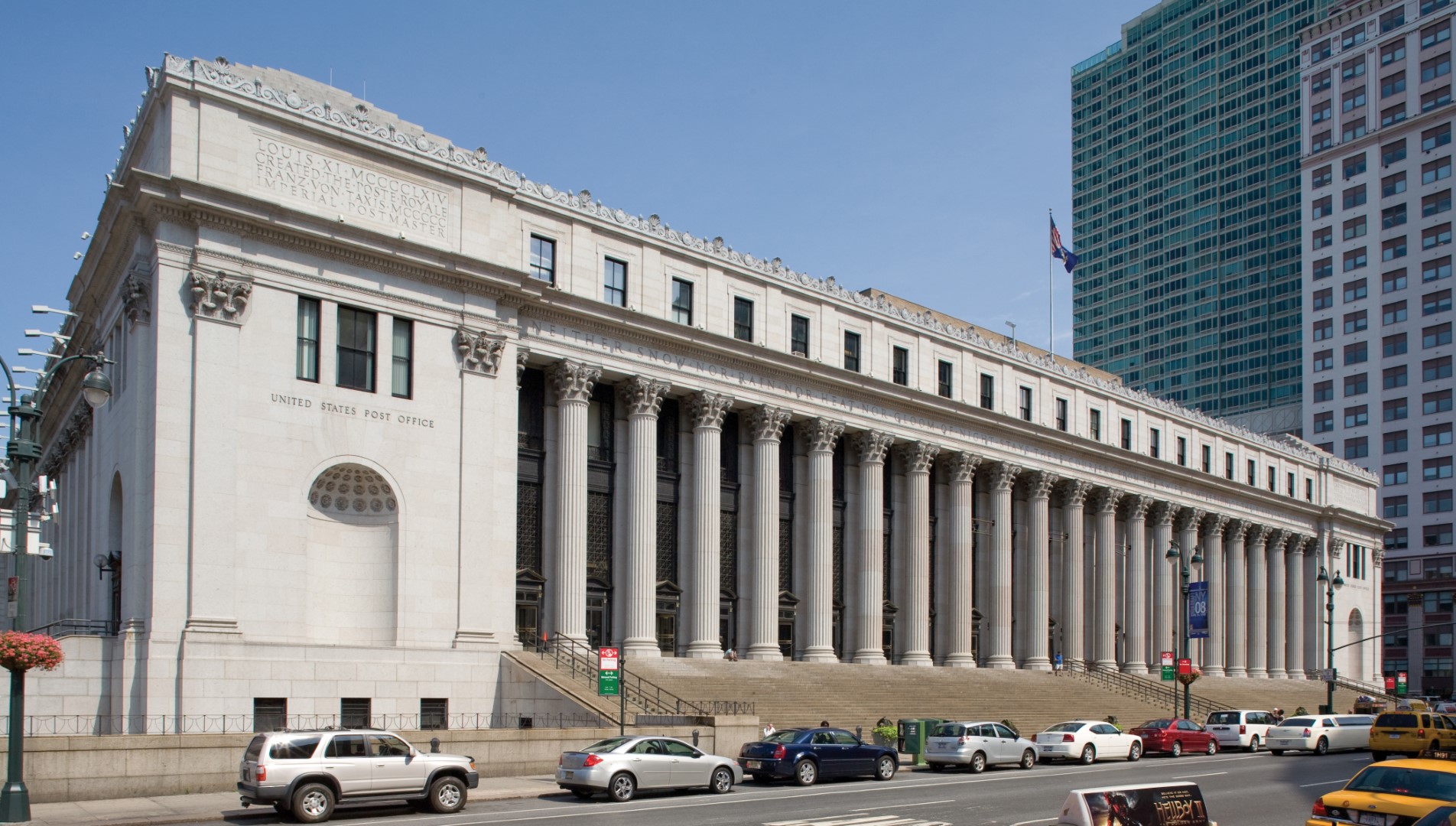 James A Farley Post Office
Also known as the James A. Farley Post Office, Moynihan Station is a national historic landmark that was designed by McKim, Mead & White in the Beaux Arts style. The building was built in 1912, opened in 1914, and doubled in size in 1934. It covers a site of more than eight acres, and contains more than 1.5 million square feet of interior space. Tunnels, tracks and platforms for commuter and subway trains currently run beneath the massive structure. The building also has its own rail platform in Penn Station.
Graciano Corporation was charged with restoring 43,400 square feet of this New York City landmark's main elevation. Areas restored included:
The façade facing 8th Avenue
Two returns on 31st and 33rd Streets
Restoration of the building's architectural cheneau feature
Significant repair and replacement of hundreds of terra-cotta components for the cheaneau
Cleaning, pointing and stone repair of the granite façade
Restoration of 33 original wood windows (stripped, hardware replaced and rebuilt)
Rehabilitation of 21 Corinthian columns and bird proofing
Granite façade cleaned, pointed
Architectural and site lighting was installed
Restoration of the cheneau, which is comprised of hundreds of terra cotta components, entailed:
Removal of the the entire top of the building
New components had to be created to match the original terra cotta sections
A new, invisible, state-of-the-art stainless steel anchoring system was custom designed to support the cheneau
To gain access to the building, Graciano erected pipe scaffolding, complete with pedestrian protectors, on 8th Avenue. During the restoration, five post office entrances remained open.