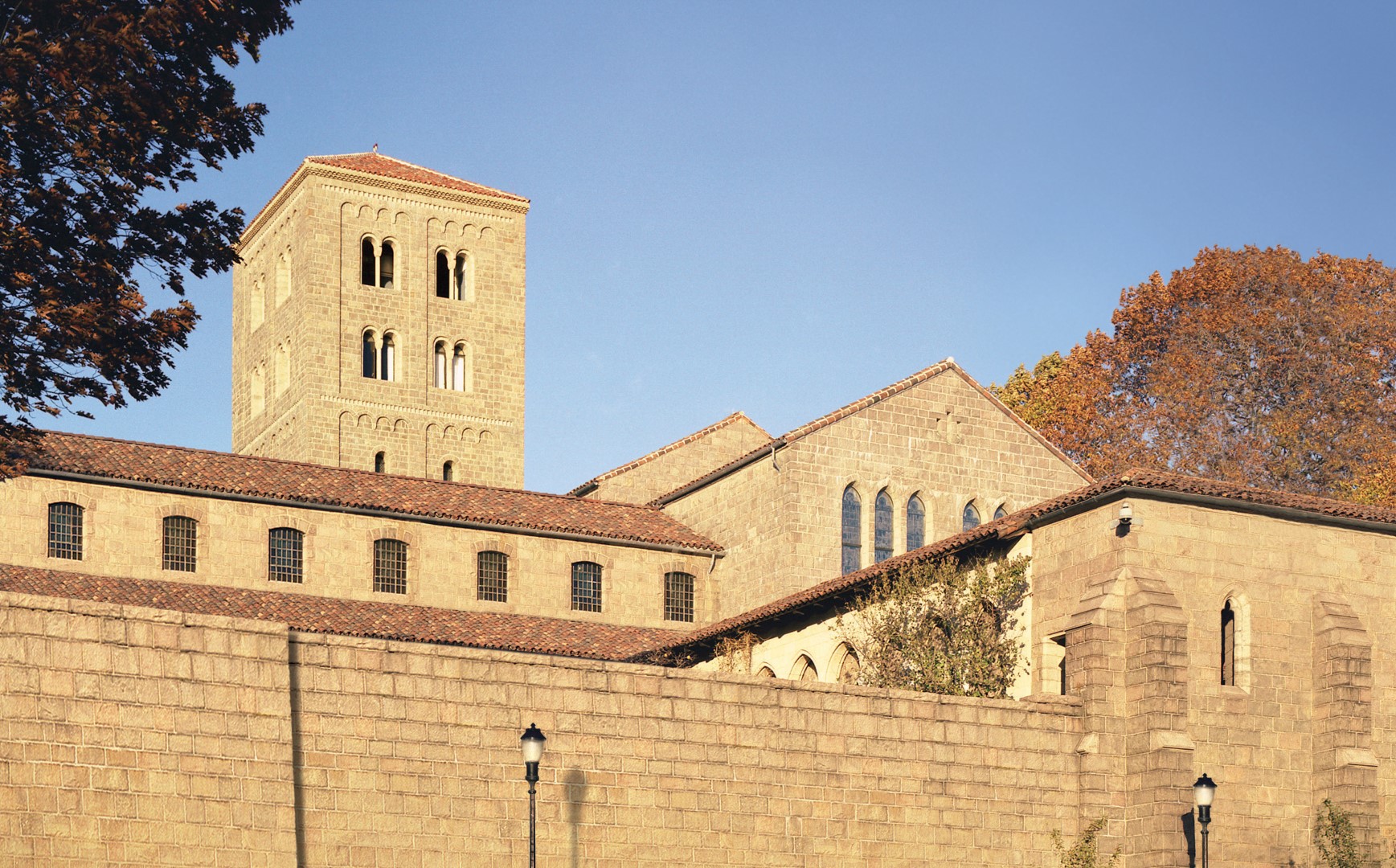 Built by the Rockefeller family in the 1930s, The Cloisters is located on four acres in Manhattan's Fort Tryon Park, and houses the Metropolitan Museum of Art's medieval art and architecture collection. The structure incorporates architectural elements from five medieval French cloisters, as well as stone and other building materials indigenous to the Manhattan area. The facility overlooks the Hudson River, and is surrounded by an extensive array of gardens.
Due to the effects of aging and exposure to the elements, the exterior surfaces of The Cloisters required significant repair and restoration to maintain their structural and aesthetic integrity. Repairs were also needed to curtail water infiltration into the building that had the potential to damage artifacts dating from the twelfth through the fifteenth centuries. Due to the building's landmark status, the renovation project was governed by strict preservation guidelines.
Gaining access to the buildings proved to be challenging. Due to the way the structures were built, many of the roofs couldn't bear the weight of traditional scaffolding. To overcome this problem, Graciano built a steel framework over the existing roof surfaces, and then assembled scaffold -ing on the frame. The frame and scaffolding were carefully erected to avoid damage to any of the stonework on the building's façades, and to prevent obstruction of pedestrian traffic in or out of the museum.
When access to the structure was secured, Graciano craftsmen carefully removed and salvaged existing mission roof tiles to reach deteriorated substructures. New concrete roof decks, state-of-the-art roof membranes, and precisely crafted terra cotta roof tiles supplied by Boston Valley Terra Cotta were subsequently installed. Pointing operations and stone restoration initiatives followed, along with replacement of some of the building's windows. The project began in September 2003, and was completed by the end of the 2004 construction season. Throughout the project, there was no disruption of the museum's operations.
"The artistry on this job is simply outstanding," comments Vice President of Operations for Graciano's New York Division. "The match between the new and old materials is so close that you really can't tell the difference if you didn't know precisely where to look. We've received a number of compliments about how well this job turned out, but the real credit goes to the Graciano artisans and craftsmen who really made the restoration look seamless."