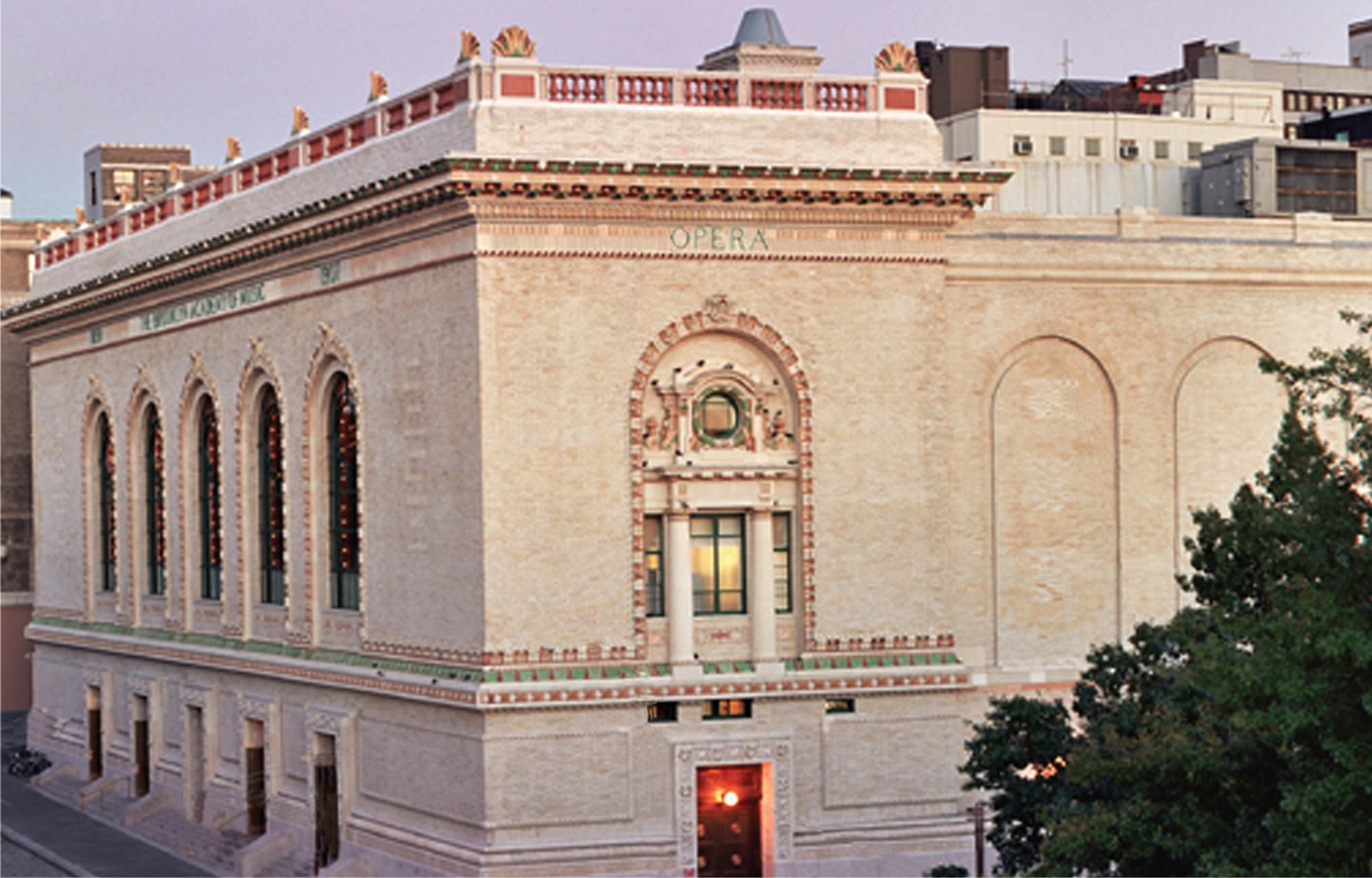 The oldest performing arts center in continuous operation in America, the 93-year-old Brooklyn Academy of Music (BAM) features a façade that incorporates extraordinary decorative detail in brick, polychrome terra cotta, granite and marble.
Working in close partnership with Hardy, Holzmann and Pfieffer a leading planning, architectural and interior design firm, Building Conservation Associates (BCA), consultants for the conservation and restoration of historic buildings, cultural resources and works of art, and Robert Silman Associates, structural engineers, Graciano Corporation supervised and executed all phases of a comprehensive plan to restore the façade of the structure back to its original glory. After 10 decades of exposure to the elements, the Opera House required extensive masonry and stone rehabilitation, terra cotta repair and replacement, cornice, parapet and balustrade replacement and repairs to the building's flashing systems and supporting structures. And since BAM is designated a New York City Landmark, all restoration activities had to stay in strict compliance with preservationist guidelines.
The project began at the base of the building's roofline with reconstruction of four parapets – the largest of which had been removed from the building in the 1950s due to severe brick and terra cotta damage. When the parapets were stabilized, attention was then directed at the building's cornice, a major architectural feature of the building that had suffered from years of severe water infiltration that had cracked the terra cotta veneer and deeply corroded internal steel supports. Significant rehabilitation of the masonry, terra cotta, stone and metal trim features on the building's facades was also necessary to stabilize compromised brickwork, as well as replicate and reinstall missing stone elements that had been removed over the years. When the masonry rehabilitation was complete, the entire building's façade was carefully cleaned to create a uniform appearance.
"The challenging restoration of this beautiful building was made easier by the team that worked on it," noted Ric Viera of BCA. "The knowledge Graciano brought to the assignment, combined with their aesthetic and technical sensitivity, facilitated the complex restoration of this building on time and on budget."